Getting older doesn't mean less power -
it means MORE.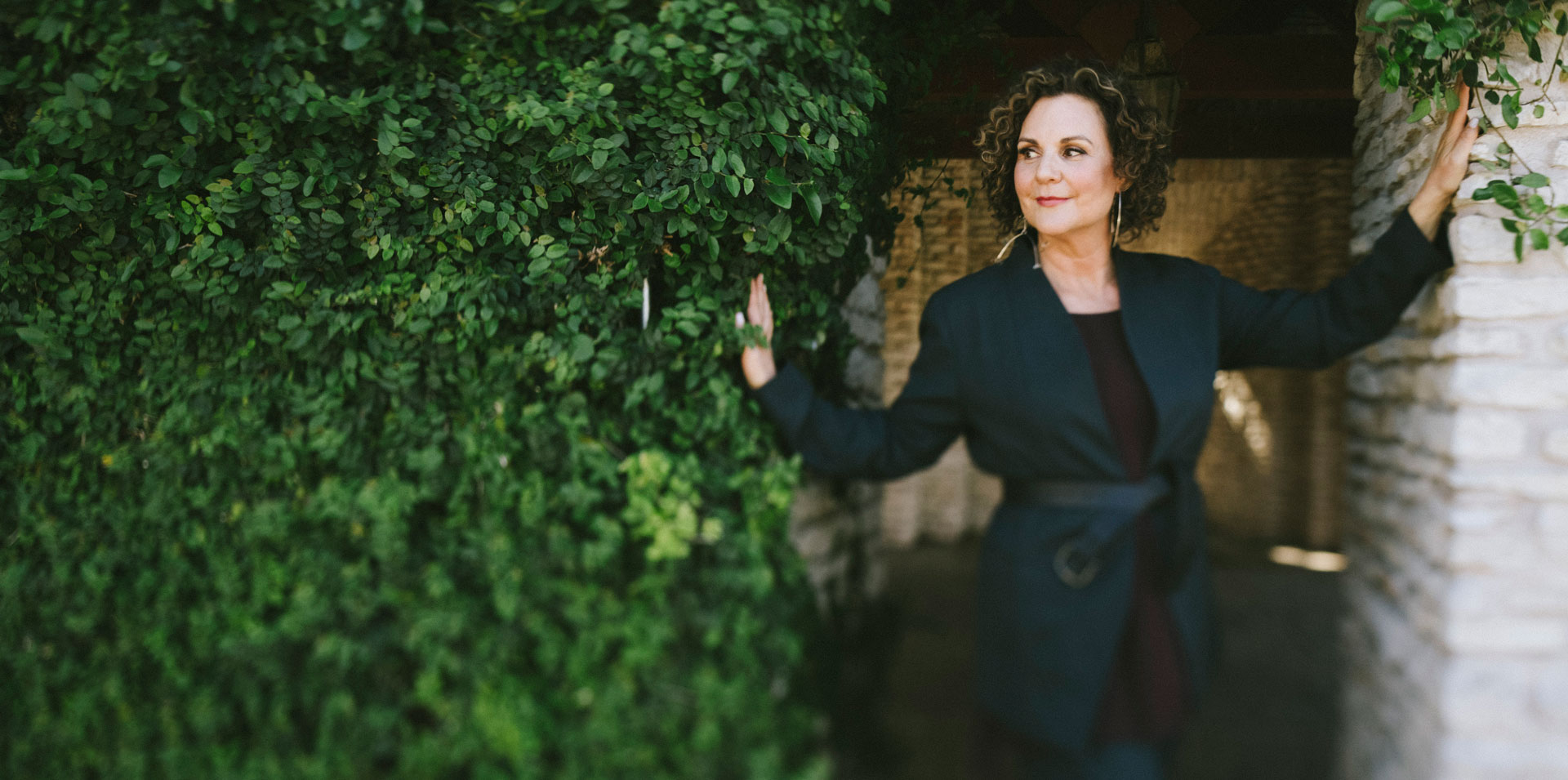 Women whose insides boil over when you see magazines and social media posts completely ignoring older women, as if we're irrelevant (we most certainly are not!).
Women who are tired of the assumption that only younger women can be sensual and joyous, and the rest of us either need to compete or fade into the background.
Women who want more joy, more pleasure, and more radiance in every year of life.
This is for women who aren't giving up.
This is The Shakti Sisterhood.
Shakti is a Sanskrit word that means "the life force that animates everything". It's your essence. And it never ages. (Did you catch that? You are ageless!)
Shakti is not something you have to find or earn. It's already within you. It IS you. But most of us are trapped inside the lie that as women get older, we become less beautiful, less interesting, less abundant, less loveable, less healthy, less sensual. Just LESS.
The Shakti Sisterhood is about speaking truth to the lie of the withering woman. It's about rediscovering the parts of yourself that have been closed off and shut down for years - maybe your whole life. It's about aliveness and deep fulfillment.
You weren't born to only live the young part of your life - you're here for radiance and boundless joy through ALL of it.
How does The Shakti Sisterhood work?
The Shakti Sisterhood is an exploration of practical tools, movement practices/embodiments, and community, designed to reawaken your ageless Shakti energy. The year is divided into three 4-month cycles. Each cycle is the result of more than 3 decades of research, hundreds of hours of teaching and facilitation, and flows like this:
Before any kind of deep transformation can occur, the go-go-go speed of our lives has to soften. You'll learn how to create a true slow down so you can replicate it anytime.
So much of ageless living is about intuition and self-awareness. You'll discover new ways to access your truth, and become more attuned to what's not working in your life.
Boundaries do not have to be vicious catfights. You'll hone your ability to own your "no" and start to rewrite patterns of overgiving and chronic stress. You'll also discover all the places you've been inadvertently leaking your life force.
Most people think of cleansing as green juice and KonMari Method. While you'll have the opportunity to follow a cleansing diet and declutter your closet 3 times a year in the sisterhood - clearing the way includes more than that. It includes ANYTHING that's blocking you from being the highest version of yourself.
In the modern 24/7 world our morning blurs into evening and weekdays blur into the weekend. This leaves our nervous system in a perpetual state of "ON" and our energy literally spills all over the place because there's no container for it. In the Shakti Sisterhood we create a container for our day so that there are ritual moments to delineate morning, noon and night. We create a container for our month to acknowledge the phases of the moon. In this way, our energy feels contained and our nervous systems can regulate.
With zero religious doctrine or blueprints to follow, you'll establish and deepen your highly personalized relationship with the Divine - whatever that means to you.
Shakti is not a treasure to be hoarded. You'll discover the freedom in living with an overflowing cup, as you share your resources, talents, and hard-won wisdom.
"Deb is the real deal. She's done all the academic work - 3 degrees from accredited institutions and lived through every situation she teaches about. The community of women is a bonus to me but it's Deb's research, network of resources, and her vulnerability and depth of experience that makes me want to spend my time with her. You can trust her."
MARIANNE

What is included in The Shakti Sisterhood?
Following the process outlined above, every month of the year you'll receive:
One 15 - 20 minute video of teaching, as well as inspiring stories, teachings and a meditation.
An original guided dance or movement practice for release and moving energy in your body.
This week is about taking action in your everyday life. You'll be guided into aligned momentum with a worksheet, journalling prompts, ritual, or even a cleanse.
We close each month with a LIVE virtual gathering for further teaching. I will answer questions and we get to connect with our sisterhood in real-time.
In between our monthly virtual gatherings, our private group will be home to vibrant conversations, resource sharing, and non-judgmental support.
There are 3 ways to experience the Sisterhood...
The Shakti Sisterhood was designed to be a full year. Each cycle builds on the next, so I recommend signing up for the whole year for the most complete experience.
However, registration will open every 4 months so you can also sign up for each cycle individually. Currently, registration is only open for the full year or Cycle #1.
The Full Year Shakti Sisterhood
Twelve months of:
Teaching videos & audios

Guided meditations

Dance & movement practices

Worksheets and rituals

Body and closet cleanses

Virtual gathering for Q&A and community support

Access to our private Facebook community space

Equivalent to $114 discount for annual membership
Month to Month Subscription
One month's worth of:
Teaching video & audio

Guided meditation

Dance & movement practice

Worksheet or ritual

Body and closet cleanses

Virtual gathering for Q&A and community support
(1 per month)

Access to our private Facebook community space
"It feels like I am being guided by a very intuitive and wise soul. [It] often brings me to tears because what [Deb] teaches rings such a deep inner knowing and truth for me. She knows so much about a variety of subjects relating to the mind and body but also often brings in the "why" / data to back it up, which I love!"
MICHELLE

Why did I create The Shakti Sisterhood?
I'm Dr. Deb Kern. My formal bio includes words like health scientist, yoga teacher, author, keynote speaker, and creator of the PranaShakti movement practice. But what my heart most wants you to know is this:
I know loss. I know the ache of divorce, miscarriage, bankruptcy, and even breast cancer. My life has burned to ash several times. But between a PhD and my 35+ years of apprenticeship with master teachers, shamans, yogis, herbalists and healers, I learned how to rise up like a phoenix. And my mission on this planet is to help you do the same.
I created The Shakti Sisterhood as a sacred space to share the practices and changes that rewire a woman's experience of getting older. I'm 'younger' at 61 than I was at 31 and I don't want to hoard the "how" of it all - I want everyone to know!
You can have more satisfaction, more self-worth, and more delight, BECAUSE you are a woman who is getting older every day - not in spite of it. The Shakti Sisterhood will help you live that truth, every single day of your life.
Come. Join us.
Is the Shakti Sisterhood right for you?
If you feel lost, like parts of yourself are buried deep down...

If the thought of having a kindhearted and supportive community walking this journey with you, makes you sigh with sweet relief...

If you've seen at least one older woman overflowing with confidence, joy, and feminine abundance, and you found yourself thinking "What's her secret??"
If you want to stand strong beside younger women and know that you don't have to compete or compare, secure in your own radiance...

If it feels like you're about to become (or already are) invisible..

If you want to ask questions, and receive heartfelt support and highly practical guidance from a PhD-trained health scientist who embodies conscious ageless-ness...
Then yes, The Shakti Sisterhood is right for you.
Frequently Asked Questions
Do I have to be religious to be part of this?
The Shakti Sisterhood draws on many wisdom traditions to gather together universal feminine intelligence and practical guidance. Some of the stories we'll reference are associated with spiritual traditions, but there is absolutely zero encouragement to join a religious or spiritual group. This journey is about defining and deepening your personal relationship to the Divine Feminine - whatever you decide that means for you.
If you choose the Full Year option you'll make one payment today and that's it till next year when you can review your membership. If you choose the Month-to-Month option, you'll be billed today and then every 30 days. The same payment method will be charged the same agreed amount, every month you choose to be a member. If you purchase the 4-month package (Jan - April 2020), will be make one payment today and your membership will end after four months.
If you are on a month-to-month subscription, you can cancel at any time and you will not be charged again. Your access to the community and all learning materials will be revoked at the end of the month within which you cancel you subscription.
If you have paid for an annual subscription, you can also cancel at any time, but we unfortunately cannot offer any refunds. You will have access to the materials for the duration of your originally-agreed annual membership.
The Shakti Sisterhood welcomes any person who identifies as a woman.
Will I be expected to share personal stuff with the entire group?
The Shakti Sisterhood is a zero-pressure, zero-shame environment. I am fiercely committed to maintaining a spirit of acceptance for each person's unique experience. You are not at all obligated to share or reveal personal details. However, when you realize these aren't just buzzwords and this is a truly safe space, you might find great catharsis in speaking the important things in your heart, and being sincerely met and supported in your journey.
How is this different than going on retreat with you?
Leading retreats has been a joy of my life for the past 20+ years. But retreats are deeply immersive experiences that can turn your life upside down (in a good way!). Some people thrive on that kind of rapid transformation. The Shakti Sisterhood offers something different. This is about growing and evolving gently, over time, so that you and your family, friends, and colleagues can adapt to the ways you're changing gradually. This is transformational work, delivered at an accessible and gentle pace.